Student Affairs Department of UiTMCK is an important department which offers various services to students. The department is responsible in managing students' affairs, welfare and assuring conducive environment for students.
Apart from that, Student Affairs Department also assists students' development through planning, managing, supervising as well as conducting students' and clubs' activities which include matters related to Student's Council and Campus Election. In addition, the department also conducts Minggu Destini Siswa and manages Students' Funds
Knowledgeable and Skillful
Creative, Constructive, Scientific, Progressive, Innovative, Critical, Global and Analytical
Rational, Open-minded, Optimistic and Confident
Independent and Competitive with Leadership Qualities, Entrepreneurial and High Management Skill.
High Mental and Physical Endurance Individual
Patriotic, Thankful and Grateful Individual
Ethical, Pious, Good Attitude with Balanced, Harmony and Holistic Personality.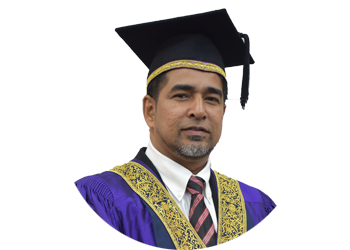 DEPUTY RECTOR OF STUDENTS AFFAIRS
ENCIK MEER ZHAR FAROUK AMIR RAZLI