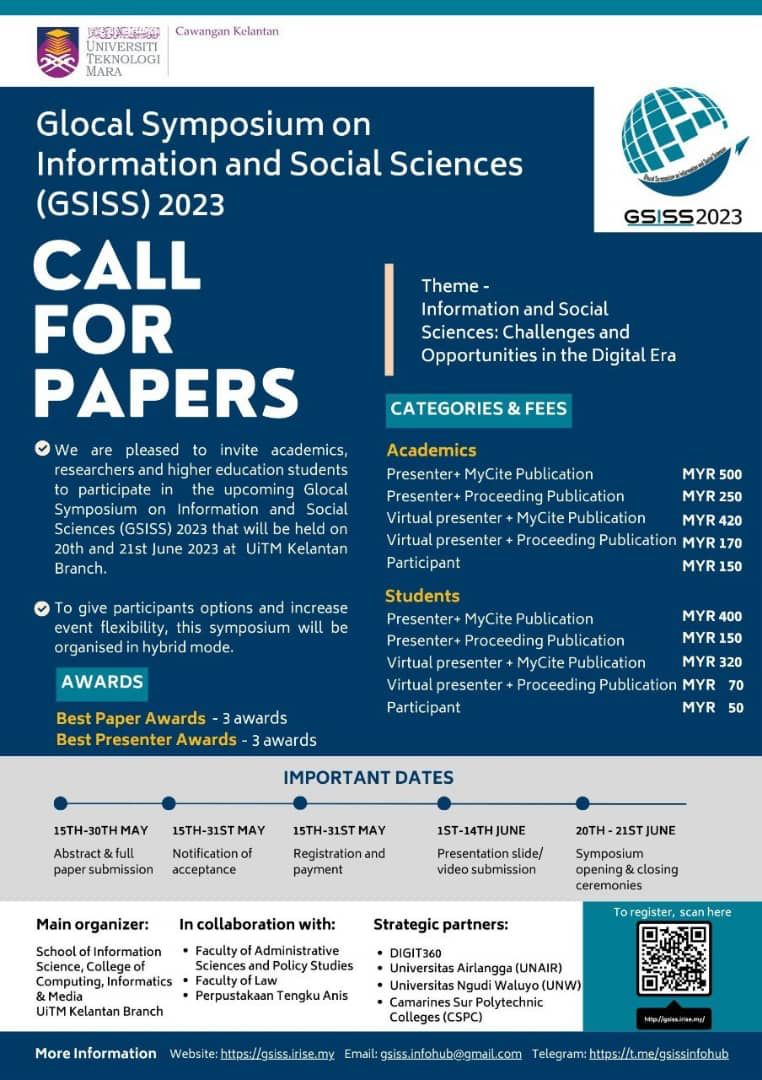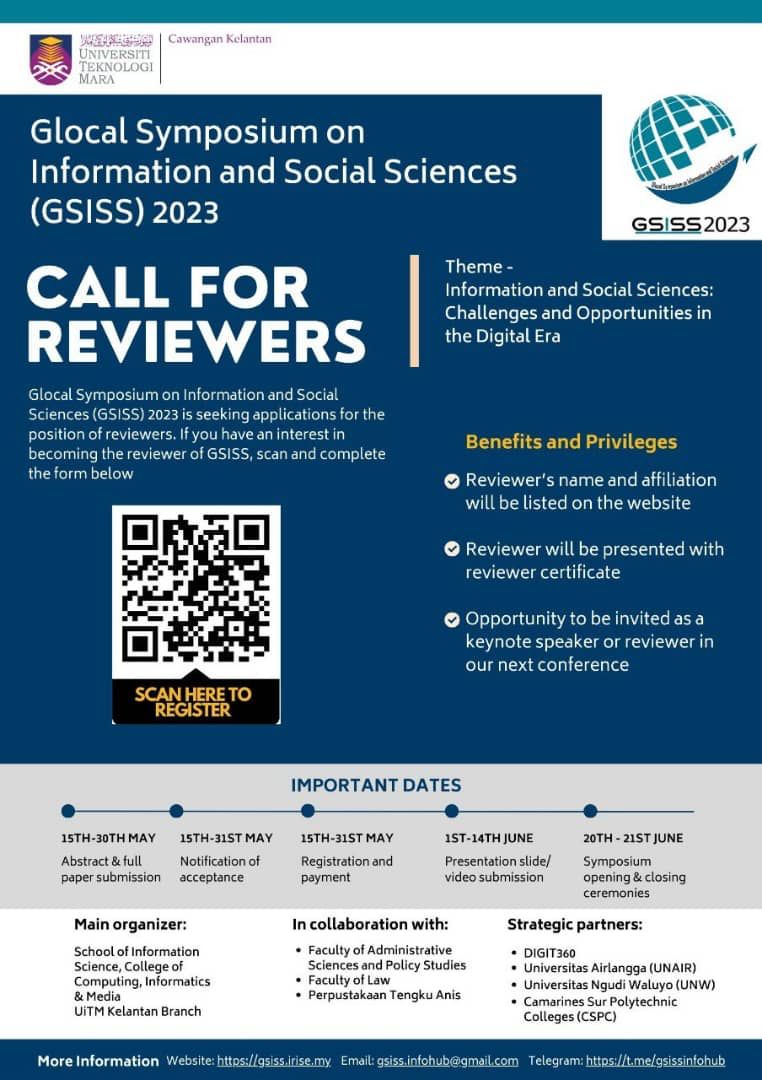 The School of Information Science, College of Computing, Informatics & Media UiTM Kelantan Branch in collaboration with the Faculty of Administrative Sciences and Policy Studies, Faculty of Law and Perpustakaan Tengku Anis are pleased to announce the upcoming Glocal Symposium on Information and Social Sciences (GSISS) 2023 that will be held on 20th and 21st June 2023 To give participants options and increase event flexibility, this symposium will be organised in hybrid mode.
With the theme "Information and Social Sciences: Challenges and Opportunities in the Digital Era", our scholarly endeavor aims to delve into the intricate relationship between global trends, challenges, and opportunities, and their impact on local communities. Furthermore, we seek to examine local initiatives that hold the potential to contribute significantly to global progress. Through meticulous exploration, we aspire to unravel the profound dimensions that shape the contemporary landscape of information and social sciences in our digitally interconnected world.
IMPORTANT DATES
Abstract & Full Paper Submission: 15 May - 30 May 2023
Notification of Acceptance: 15 May - 31 May 2023
Registration & Payment: 15 May - 31 May 2023
Evaluation of Paper: 1 - 14 June 2023
Presentation Slides/Video Submission: 1 - 14 June 2023
Symposium Opening & Closing Ceremonies: 20 - 21 June 2023
Publication: September - November 2023* (Subject to Changes)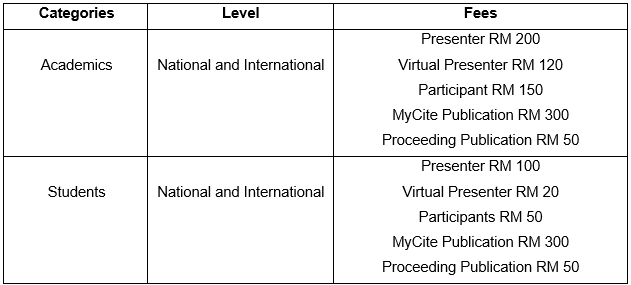 *Registration fee includes:
∙       Meals during the symposium (exclude for virtual presenter)
∙       Symposium token (exclude for virtual presenter)
∙      Symposium e-kit
∙       e-certificate
----------------------------------
CALL FOR REVIEWERS
----------------------------------
We would also like to invite you as a reviewer to help uphold the quality of submissions. If you are interested in doing so, please register here:
https://forms.gle/Zix21LhKToiENWq59
☎️For further inquiries:
Website: https://gsiss.irise.my
Email: This email address is being protected from spambots. You need JavaScript enabled to view it.
Telegram: https://t.me/gsissinfohub
We look forward to receiving your submissions and having you as participants.
Thank you.