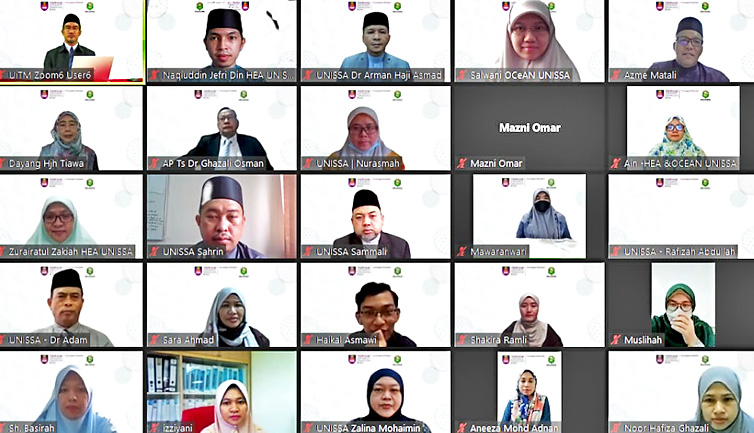 MACHANG: Universiti Islam Sultan Sharif Ali (UNISSA) is collaborating with Universiti Teknologi MARA Kelantan Branch (UiTMCK) in organising a workshop to address mental health issues from the Islamic perspective.
The workshop titled Handle Depression, Overcome Pressure which started yesterday, was joined by UNISSA Acting Rector Dr Arman bin Haji Asmad and Associate Professor Dr Zulkifli Mohamed from UiTMCK.
The workshop has 125 participants comprising teachers, students and alumni of UNISSA and UiTMCK, including four experts in mental health management – Dr Sharifah Basirah binti Syed Muhsin, Abdul Halim bin Zakaria, Dr Siti Nur Aafifah binti Hashim and Haji Ali Yusri bin Abdul Gapor.
Full Article:
https://borneobulletin.com.bn/addressing-mental-health-stigma-from-islamic-perspective/
© 2013 Borneo Bulletin Online - The Independent Newspaper in Brunei Darussalam, Sabah and Sarawak