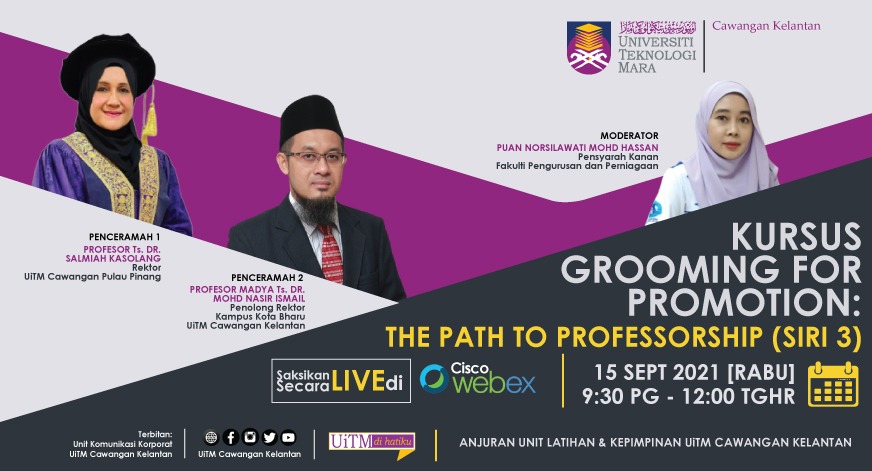 JEMPUTAN KE "GROOMING FOR PROMOTION: THE PATH TO PROFESSORSHIP (Siri 3)"
Sukacita dimaklumkan Unit Latihan dan Kepimpinan UiTM Cawangan Kelantan akan menganjurkan kursus seperti yang diatas.
Kursus berkonsepkan forum dan santai ini akan menampilkan YBhg. Prof. Ts. Dr. Salmiah Kasolang (Rektor UiTM Cawangan Pulau Pinang) dan YBrs. PM Ts. Dr. Mohd Nasir (Pen. Rektor Kampus Kota Bharu) sebagai panelis. Butiran kursus adalah seperti berikut:
Tarikh: 15 September 2021 (Rabu)
Masa: 9:30 pagi – 12:00 tengah hari
Platform: Webex
Pautan: https://tinyurl.com/GroomingForPromotionSiri3
Semua warga akademik UiTMCK DIMESTIKAN hadir.
Jam latihan disediakan.
Sekian, terima kasih.