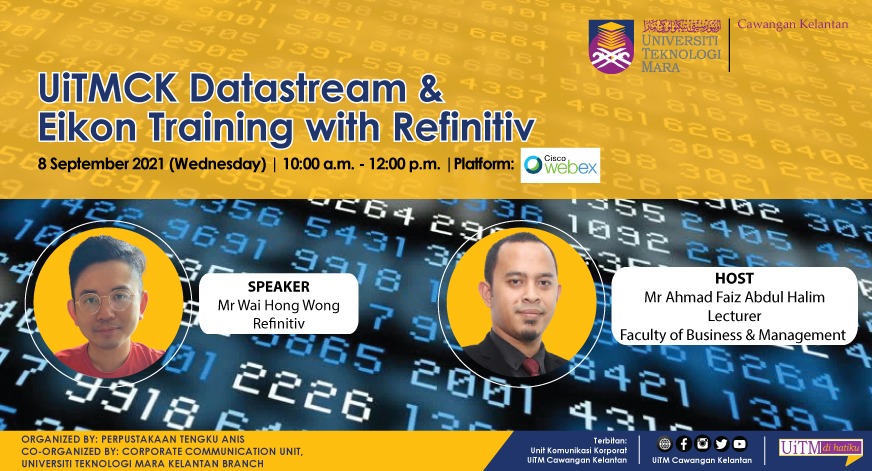 We are pleased to invite all lecturers to join UiTMCK Datastream & Eikon Training with Refinitiv. This program is organized by Perpustakaan Tengku Anis (PTA) and co-organized by Corporate Communication Unit, Universiti Teknologi MARA (UiTM) Kelantan Branch. Program details are as follows:
Speaker: Mr Wai Hong Wong
Host: Mr Ahmad Faiz Abdul Halim
Date: 8 September 2021 (Wednesday)
Time: 10.00 a.m. - 12.00 p.m.
Platform: Cisco Webex
Link: https://meet76.webex.com/meet76/j.php?MTID=mbc056e244d8ea813d73c290abf196246
Password: j5PphdTmv46
Looking forward to seeing you during the program. Thank you.
"WAWASAN KEMAKMURAN BERSAMA 2030"
"BERKHIDMAT UNTUK NEGARA"
UiTM Cawangan Kelantan
#KitaJagaKita
#UiTMDihatiku
#UiTMCawanganKelantan