Research, Industrial Linkage, Community & Alumni
Research, Industry & Alumni Division was established on 01 January 2007 which started and operated as a small unit, Research Management Unit (RMU). Over the years It has been expanded as one of the main divisions of UiTM Kelantan Branch which provides various facilities to support academic development programs and activities such as research, writing, publishing, consulting and commercialization of lecturer's research products.
The main function of the PJIA Division is to manage matters relating to the management of research, writing, publishing, entrepreneurship, consulting, alumni, intellectual property protection and commercialization. The PJIA Division is also entrusted to assist academics in the field of writing by increasing the value-added of research results for publication in high-impact journals. Apart from that, the PJIA division also collaborates with government agencies, private organizations and communities to provide programs that can enhance graduates' marketability, generate research opportunities and provide community services to surrounding people.
Managing, Coordinating and providing the necessary services for the success of research, consulting and research publications.
Helping to explore new areas through innovation and creativity.- Establish research and consultative groups among lecturers.
Helping collaboration with industry in research, development, commercialization and negotiation.
Creating opportunities for UiTM and industry through student-related activities and the enhancement of knowledge and skills as well as student marketability.
Strengthen relationships with the community to build a progressive society
Student entrepreneurship.- Learning the innovation among students.
DEPUTY RECTOR OF RESEARCH, INDUSTRIAL LINKAGE, COMMUNITY & ALUMNI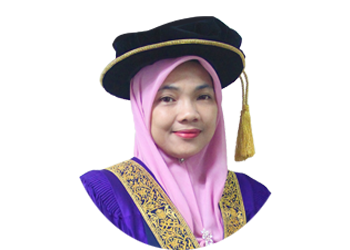 DEPUTY RECTOR OF RESEARCH, INDUSTRIAL LINKAGE, COMMUNITY & ALUMNI