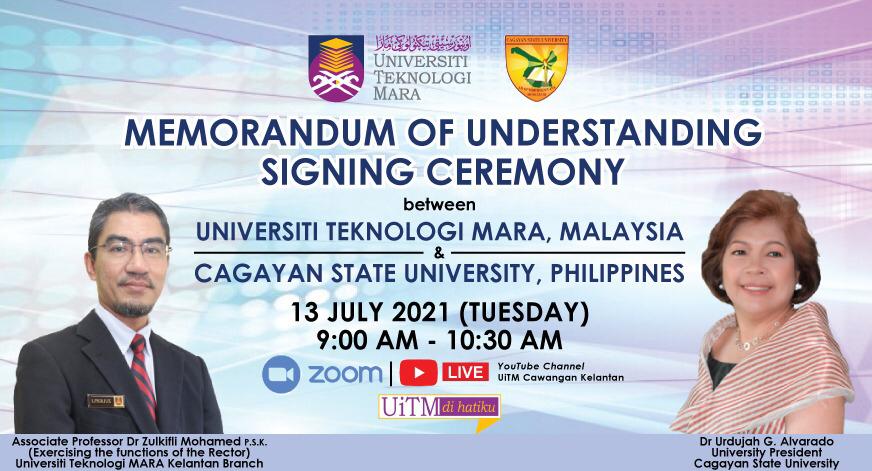 We are delighted to announce that we will be hosting the Memorandum of Understanding Signing Ceremony between UiTM and Cagayan State University (CSU), Philippines. 
The MoU will pave ways to five significant activities, namely educational and academic exchange; research and publication; exchange of staff and students; the promotion of study opportunities; seminars, workshops and conferences in the area of education and training. Additionally, the MoU helps strengthen bilateral relationship between Malaysia and Philippines in achieving shared vision for continued excellence by fostering wide-ranging collaborative efforts to meet new challenges, maximizing on new opportunities for the benefit of both sides.
Thus, we request the honour of your presence to witness the signing ceremony in real time brought to you by UiTM Cawangan Kelantan. The details of the signing ceremony are as follows:
Date: 13 July 2021 (Tuesday)
Time: 9 A.M. GMT+8 (Malaysia Time)
you are invited to attend the ceremony at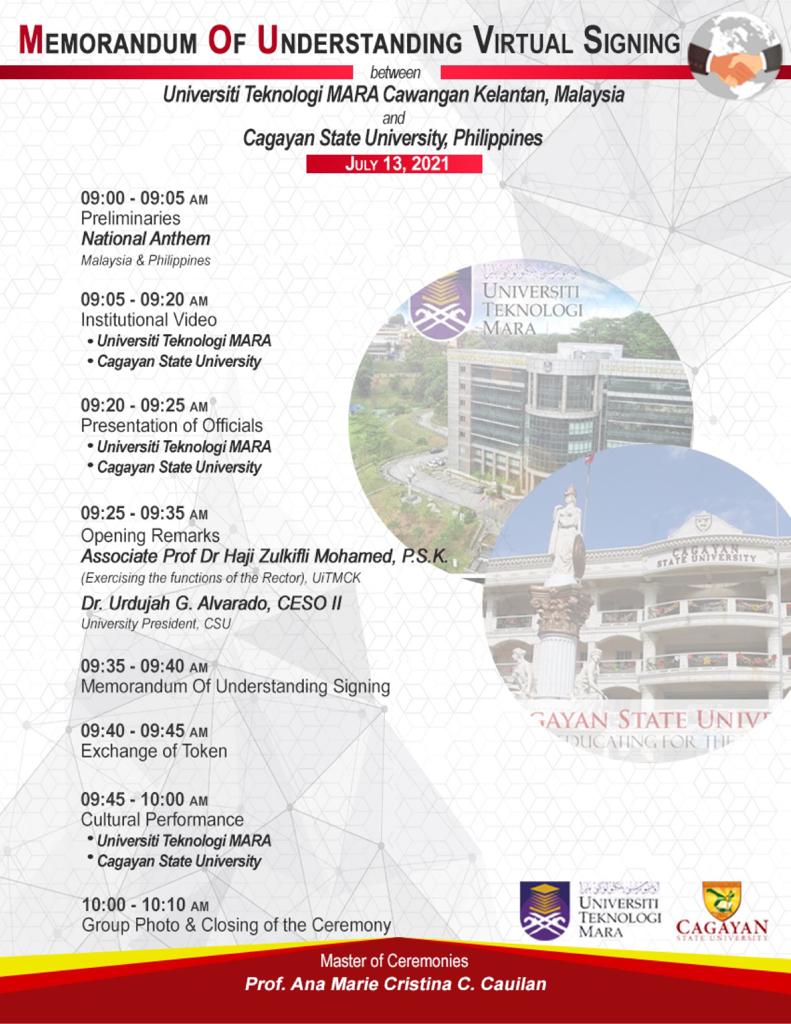 We welcome everyone to be with us and may these collaborations benefit all parties.
Thank you and have a great day!